Marlow Master Plan - Survey Responses - Historic Preservation

Maintenance
•
Continue to maintain buildings
• Funding of maintenance ($ source) – level of amount of $
• Maintain as is, buildings, etc.
• Remove clutter from around historic buildings


Preservation

• Invest more in historic buildings
• Preservation of historic buildings is essential.


Church

• Church steeple fund


Jones Hall

• Cement steps need help & stone wall needs repair (I would recommend Errol Cousins, Amy Strickland/Cousins' husband)
• Fix Jones Hall roof
• Front of Library wall needs painting
• Jones Hall front door has had a gap in it for 16 yr. That actually lets snow in – fix it!
• Library side needs entrance straightened – very crooked
• Shingles on Jones Hall & Library entrance need help


Murray Hall

• Interior renovation of Murray Hall for Community Center
• Murray Hall – Community Center
• Restoration of Murray Hall.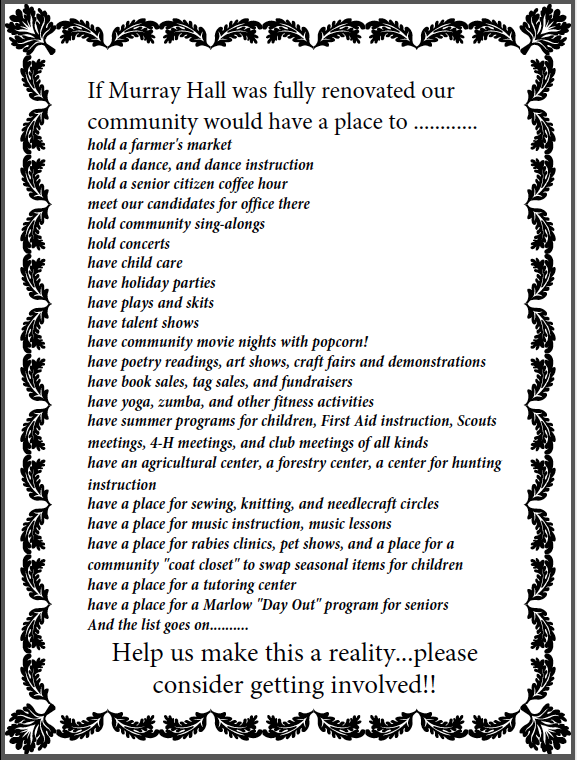 Odd Fellows
• Maybe new doors on Odd Fellows – must be 15 coats of paint.
Water
• Monitor downtown pond quality