Welcome to the Community Website for Marlow, New Hampshire
This town, a largely undisturbed agricultural community on the northern border of Cheshire County, is the prototype of a Yankee rural village.It was granted in 1753 under the name Addison, in honor of Joseph Addison, British essayist and poet, and Secretary of State for England, who signed the appointment papers making John Wentworth Lieutenant Governor of New Hampshire under the jurisdiction of Massachusetts in 1717.

Although there are persistent rumors that Marlow is named for the English poet, Christopher Marlowe, it seems more likely that, like many New England towns, Marlow is named after a place and the name "Marlow" recalls Marlowe, England. Perhaps some of our early settlers came from that region.

A New Hampshire source supports this view: New Hampshire: A History, Resources, Attractions, and Its People volume 1 by Hobart Pillsbury. He wrote, "It was re-granted in 1761 to William Noyes and others and named Marlow after an English town" (Pillsbury, p 234). Genealogical research on the origins of Marlow's settlers might shed light on the issue.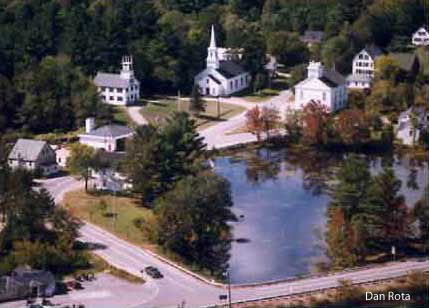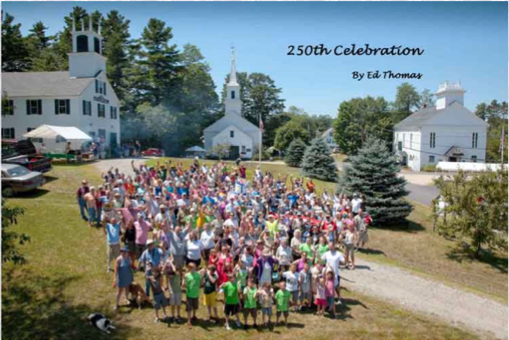 The picturesque village center, with its white church, Odd Fellows Hall, Town Hall and lily pond is one of the region's most photographed scenes and often the subject of an artist's brush. Marlow is the site of many marks of glacial action, and minerals are still found here. A woodworking industry once used the water power of the Ashuelot River to produce tools, furniture and wooden buckets from lumber cut nearby.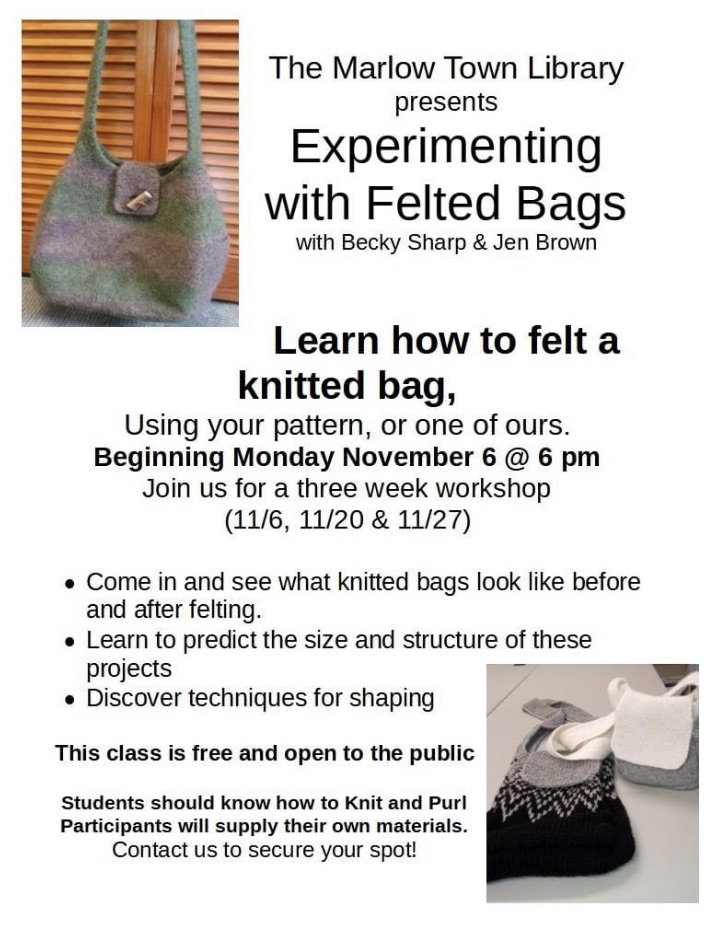 Marlow eateries through the years; Repairs needed for winter hearse seat; Dance Hall Days; new Facebook page; Marlow Busy Bodies; the Downing Mill; and more. Click here to read the full newsletter.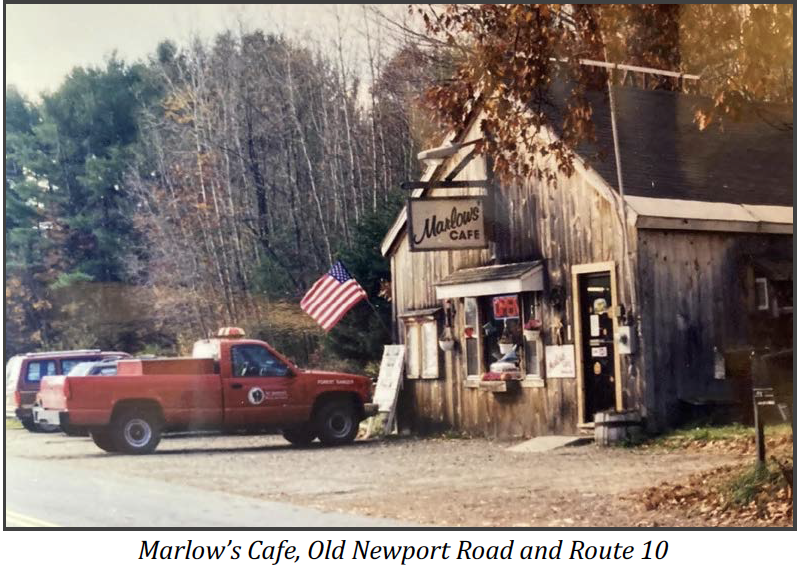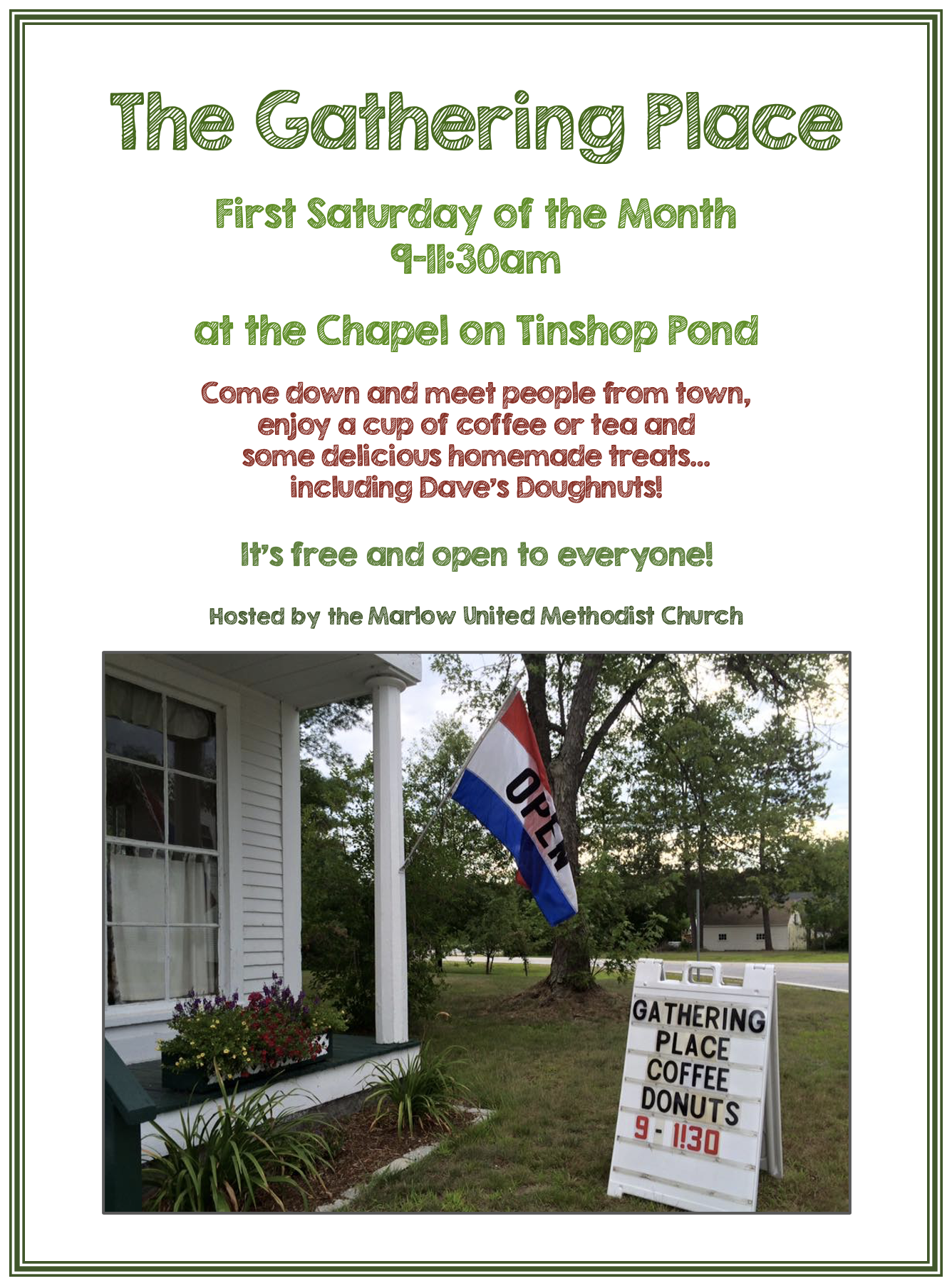 The Marlow United Methodist Church holds in-person services
and streams services on Facebook
Sunday mornings at 9:00am
Click here to go to the church Facebook page to join in.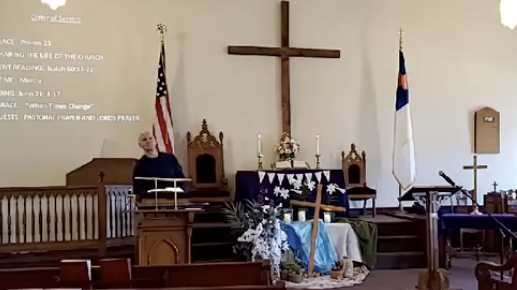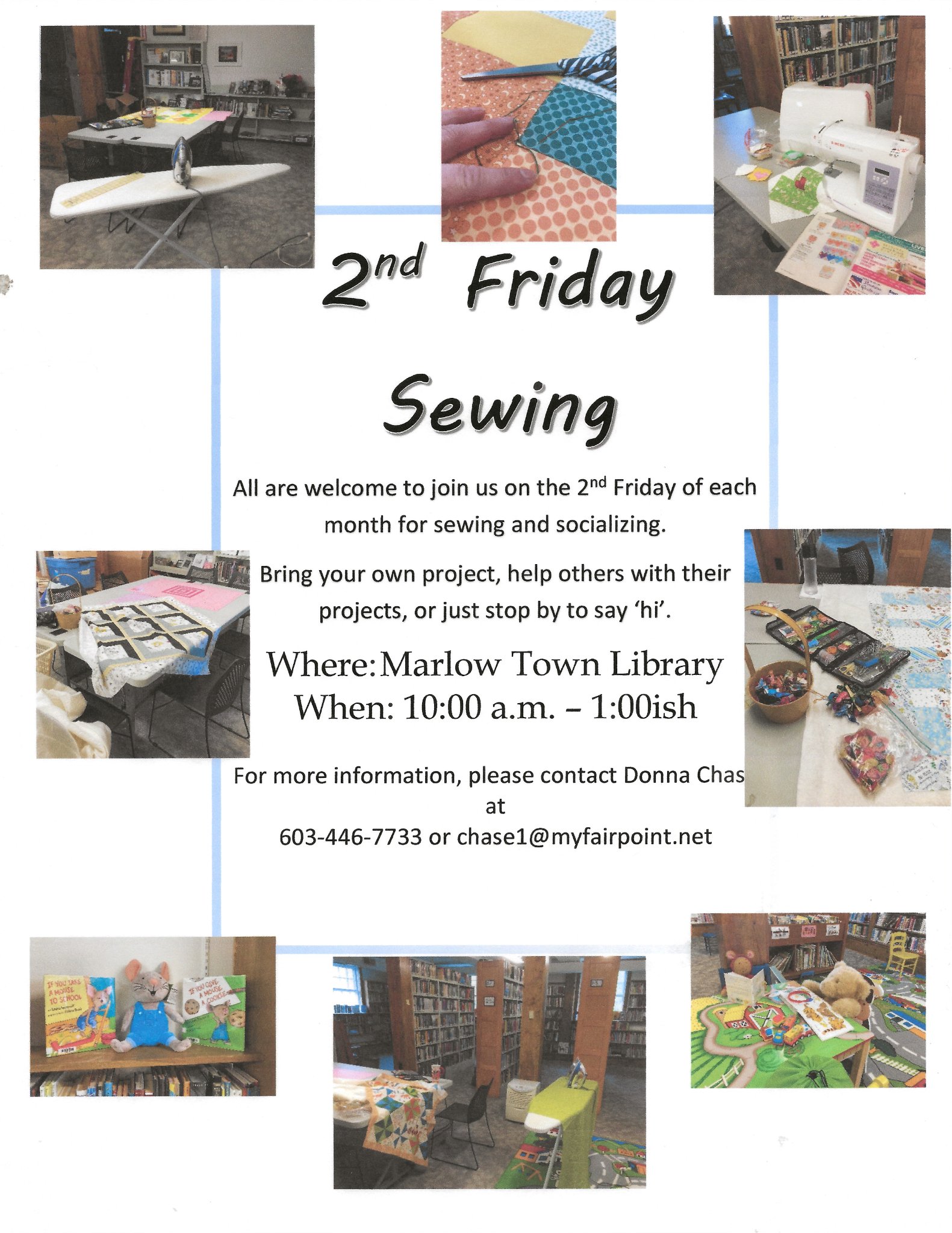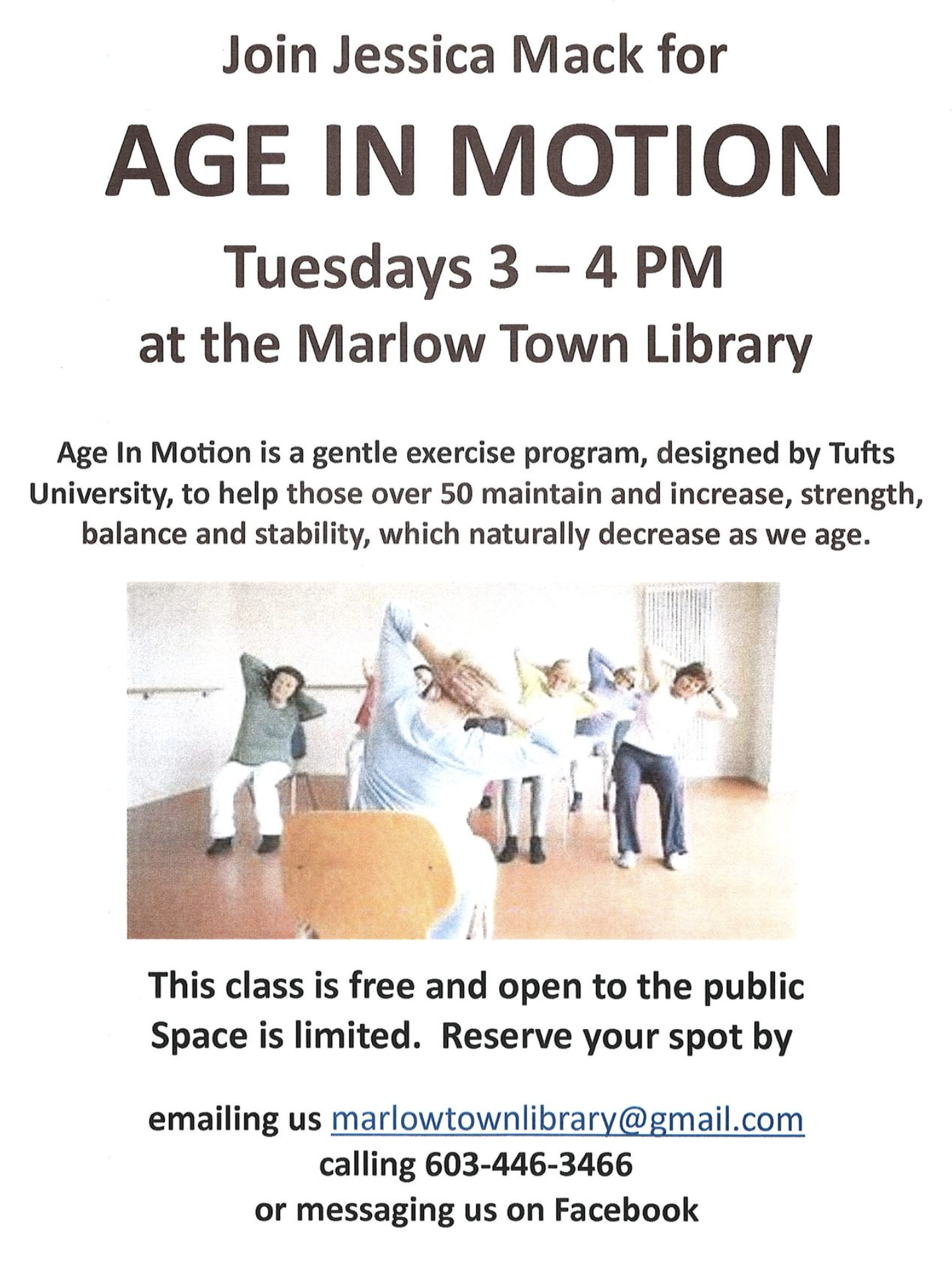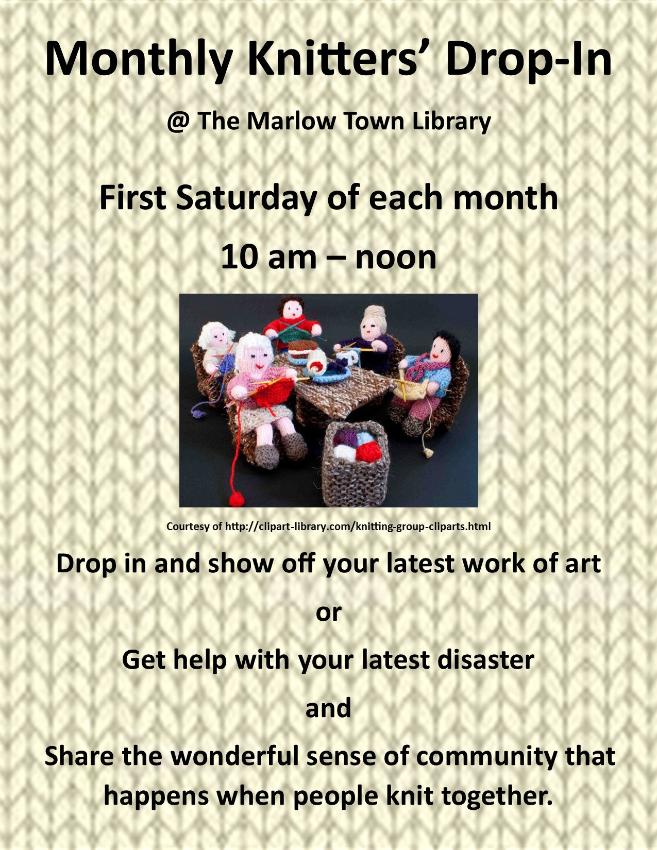 Men's Breakfast at the Chapel
Last Sunday of the Month - 8:00-9:00am
118 NH-123, Marlow
Please join us Sunday at 8:00 AM at the Chapel for men's breakfast. This is open to ALL males in Marlow. Please bring something to share for breakfast. We will have a short devotional to reflect on what God wants for men. Then we will just laugh, talk and eat good food. We will wrap up around 9:00. Please come and invite any males to come (any age).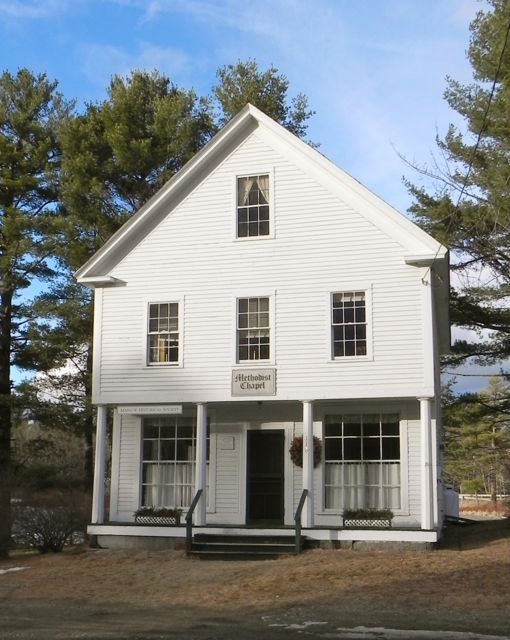 2nd Printing Now Available!

Civil War Journal of Corp. Ezra G. Huntley, Co. A, 18th Regt. N.H.V., Marlow, NH
From the Marlow Historical Society: We are thrilled and proud to inform all our members and friends that our latest publication, the transcription of Corporal Ezra George Huntley's Civil War Journal, is now available for purchase. A collaborative undertaking, it is the culmination of many months of meticulous, painstaking work, and it is one of the Marlow Historical Society's most significant and scholarly achievements. The journal was transcribed by Maria M. Baril, Chuck Mosher, and Stephanie Tickner. The foreword was written by historian Tracy Messer. Stephanie Tickner designed and edited the book.
Ezra George Huntley, a 39 year old Marlow family man who served in the 18th Regiment N.H.V., kept a faithful diary from September 2, 1864 to June 17, 1865. The 226 pages, originally written in often hard-to-decipher cursive, describe historical events and his own personal journey. It is so compelling that you just can't put the book down.
This project is in keeping with the Marlow Historical Society's mission to preserve and illuminate Marlow history, and its historic value is incalculable.
The books are available for purchase for $15 for local pickup, or $23 with shipping and handling. Sales support our ongoing efforts and our mission. You may request a book by emailing mhsnewhampshire@gmail.com or order online by choosing a purchase option below.
You can read our article about the journal in the Fall 2022 MHS newsletter.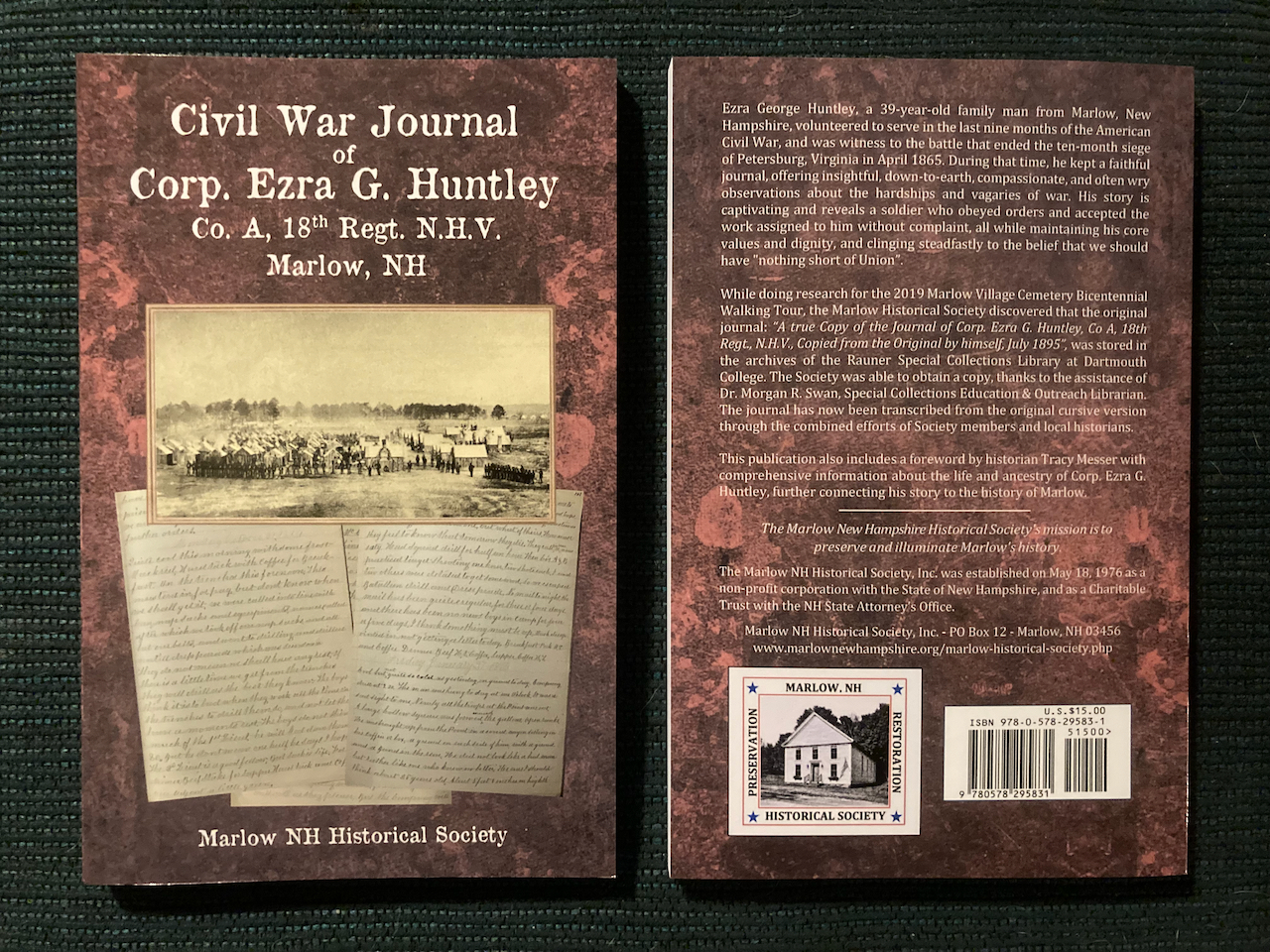 Marlow By Heart books are still available for purchase to support the Marlow Historical Society
Read the article below that was posted in The Keene Sentinel in 2016 about how the book came to life through the work of historical society members and the writing of Marlow residents from past to present.
The books are $15.00. Contact the Marlow Historical Society at PO Box 12, Marlow, NH 03456, Maria Baril at 603-446-2292 or mhsnewhampshire@gmail.com to purchase one. The books are also available at the Marlow Library.
Posted: November 20, 2016 in The Keene Sentinel
by Steve Gilbert
Sifting through the town's rich historical archives, members of the Marlow Historical Society occasionally come across homegrown poems, hymns and lyrics. They are snapshots of history, scattered in the troves, spread through time. Thus, Maria Baril, president of the historical society, woke with clarity and an idea at 3 a.m. one day in late September: Why not arrange the town's history in a book of poems, as composed by Marlow's own residents, past and present? Read more...