Marlow Community Alliance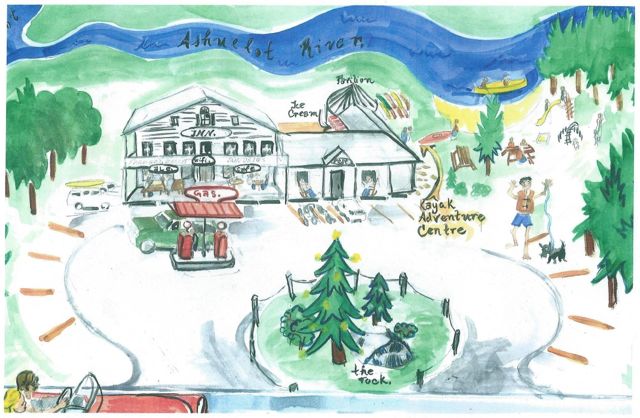 Mission Statement

To provide goods, services and the opportunity for our community to expand by supporting educational, economic, workforce and community development in Marlow and surrounding towns, while maintaining the rural and historical character of the region.
To retain and promote citizenship and encourage investment in our shared communities.
Vision

A group of Marlow residents is forming a non-profit with the initial intention of opening a gas station and store in town. Through grant writing and community support - and working closely with town government - we will make the picture above a reality by the end of 2015. Ultimately, we hope for this to be a gathering place, with a café and picnic area, and the possibility for expansion as our community changes and grows. We are looking for volunteers to help with this enormous project.
Please email us at
Marlowalliance@gmail.com
to let us know of your volunteer interest, or if you have any questions about this project. We hope to be hearing from you.
January 14, 2015

GREAT NEWS!
We are officially a non-profit organization! Thank you so much to all the people who have helped and supported us. We are that much closer to getting gas and food back in our town.
Fundraising Items

All proceeds from fundraising sales go towards supporting the efforts to bring a store and gas station back to Marlow.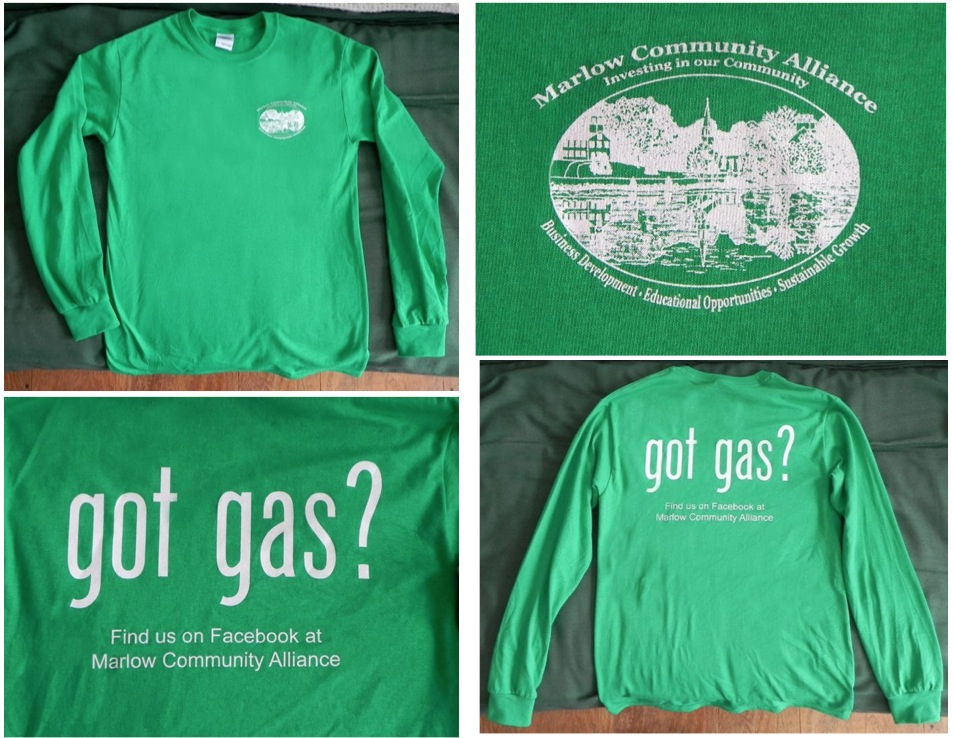 T-shirts in green or navy blue $20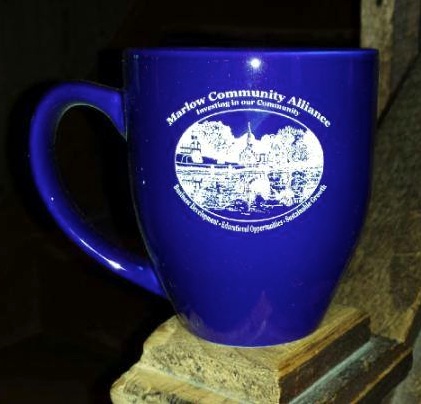 Mugs $10
The Keene Sentinel interviewed Marlow Community Alliance board members recently about their ongoing efforts to bring a store and gas station back to Marlow. You can read
the complete article here....
Marlow community group aims to build gas station, general store

MARLOW - If you run out of gas on Route 10 in this small town, you'd better hope you find a friendly neighbor's door to knock on.
And don't worry, you wouldn't be the first one.
Since a gas station in town closed three years ago, Marlow residents and people passing through have no choice but to drive 16 miles in one direction to fill up. Likewise, the closest store to get a last-minute gallon of milk is about 15 minutes away.
But members of a new community group hope to change that within the next two years
....read more
April 2, 2014


Status Update from the Marlow Community Alliance
The Marlow Community Alliance Board of Directors is currently researching several potential properties in downtown Marlow. We are also actively fundraising, both with grant opportunities and with local events. Our original timeline predicted that in the first year the Board would be developed, corporate and non-profit status would be completed and planning grants would be written - and hopefully funded. We are still within our first year activities and feeling positive that, thus far, our timeline continues to be accurate.
Please check the events tab of our Facebook page for upcoming fundraisers - our Fundraising Committee has many exciting events planned in the coming year, both to raise money for this project and to also bring the community together to support our mission.