Historical Society Photos - Iva (Huntley) Reed Conklin and twin Brother Ivan Huntley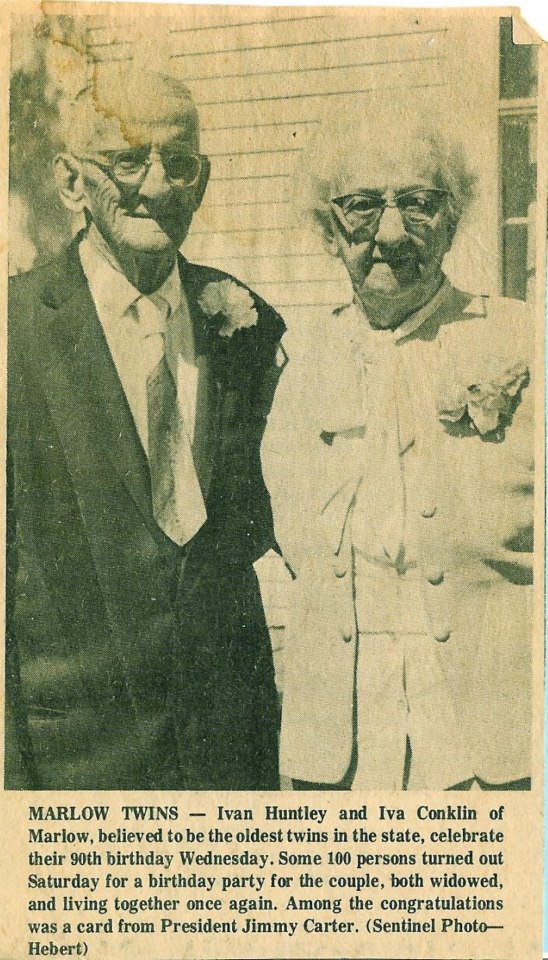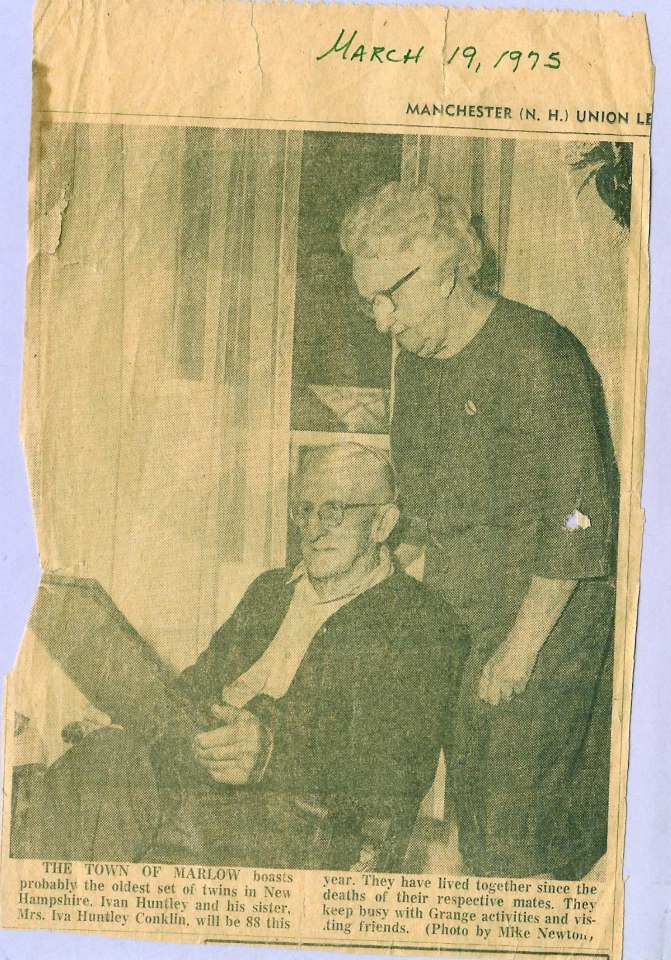 "The town of Marlow boasts probably the oldest set of twins in New Hampshire. Ivan Huntley and his sister, Mrs. Iva Huntley Conklin will be 88 this year. They have lived together since the deaths of their respective mates. They keep busy with Grange activities and visiting friends."
Iva and Ivan are descendents of the earliest Huntley to settle in Marlow, Nathan Huntley, son of Aaron. Marlow historian, Loisanne Foster, writes, I think I can identify his first cellar hole near (1767) near the Old Common on Marlow Hill. It was he who gave the land on which the old meeting house was built up there (1792), and moved t
o the present location (1845) and known today as Jones Hall. Within a few years, Nathan owned 750 acres in Marlow and many more owned jointly with others of his family. He came up from Lyme, CT with 17 other Lyme families. He had an important role in Marlow history."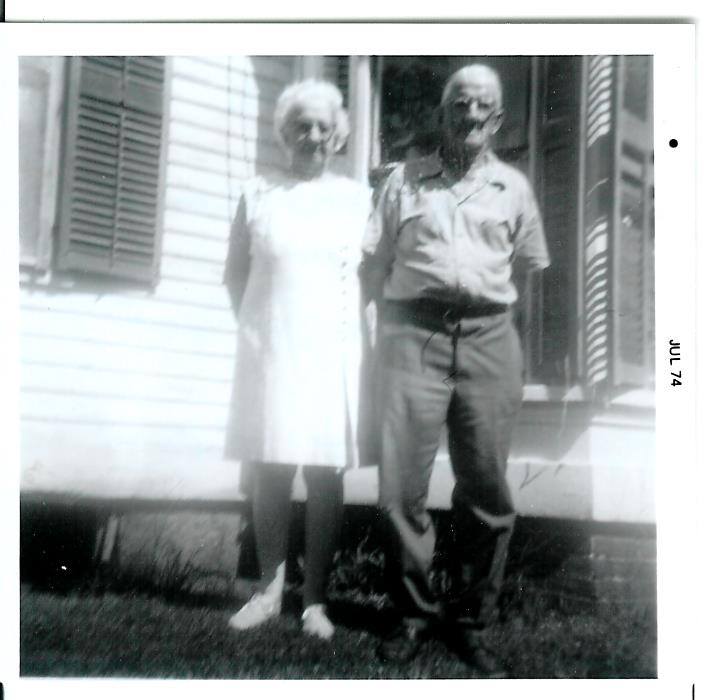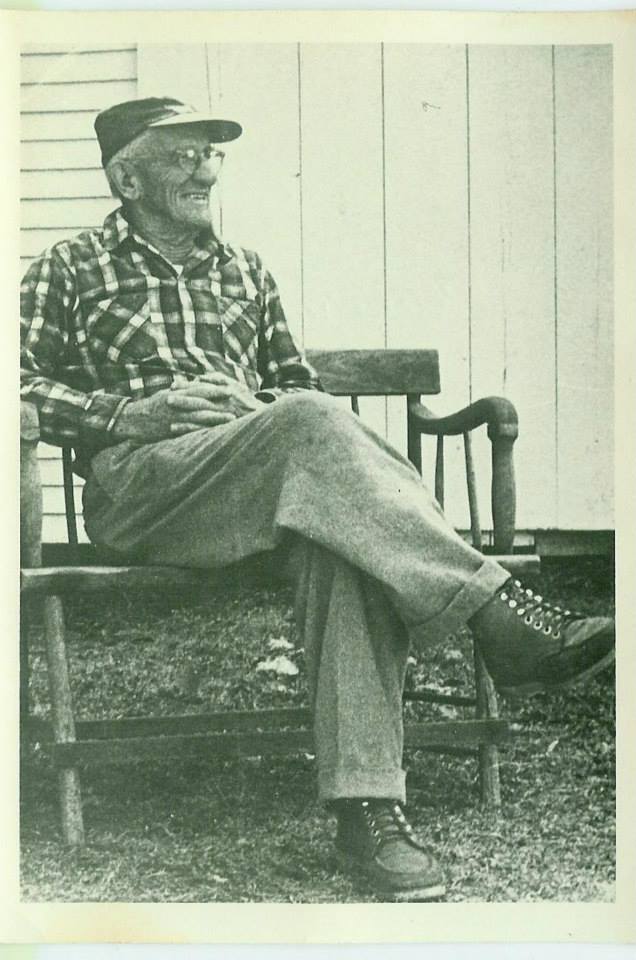 Ivan F. Huntley - lived in Marlow all his life.