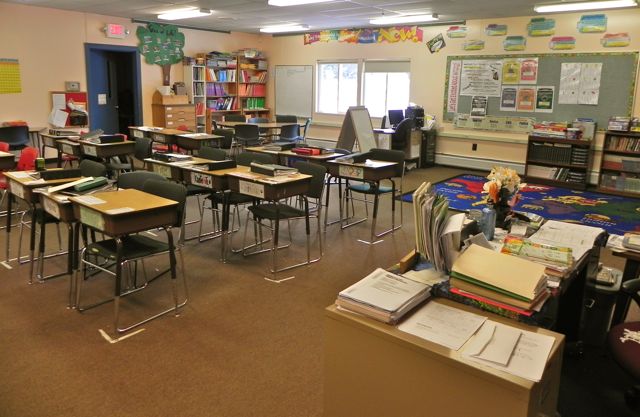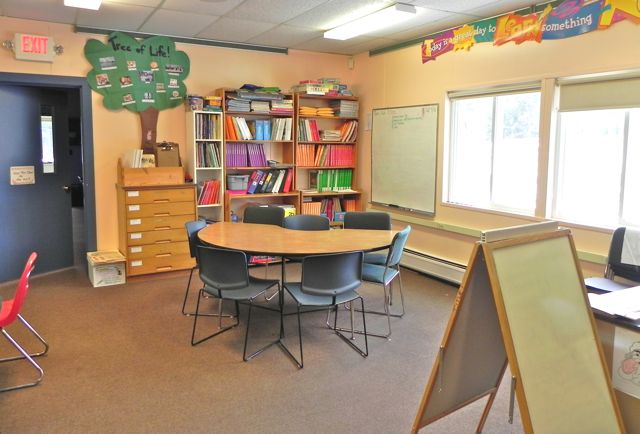 Hello and welcome to the Fifth and Sixth Grade Classroom! In order to create a positive classroom environment, all students in our school start the day off with a classroom "morning meeting." This helps students ease into the day, feel comfortable in the classroom, and develop strong relationships with their classmates and teacher.

Our language arts program uses the Houghton-Mifflin reading program, Collins writing program, 6 + 1 Traits, and Daily Language Practice to reinforce reading strategies, grammar, mechanics of writing, and create a positive experience when it comes to reading and writing. Our reading program uses both a basal reader approach and trade books to provide students with the appropriate literature for their reading level.

The curriculum for science and social studies alternates over the two years to meet the needs of incoming fifth graders and the sixth grade students. In social studies, students will learn topics like United States Regions, Canada and Latin America, U.S. Government, and World Civilizations. In science, students will learn topics like: Ecosystems, Matter, Weather, Classification of Living Things, Force and Motion, and Earth's Composition and Change.

The math program also uses Houghton-Mifflin for the 5th and 6th grade. The students use their practice books, hands-on materials, and note-taking skills during their math time to learn and experience new concepts daily.

To prepare students for Keene Middle School, we have implemented an organizational system called the "Master Notebook." Every child receives a classroom binder and a homework binder at the beginning of the year. These binders are used to help keep students organized and prepared as they head off to Keene Middle School. Students will be using a variation of this binder system at KMS. Students also have the opportunity to meet with staff and students from KMS to ask questions, voice concerns, and tour their new school before the big move!