Welcome to the Community Website for Marlow, New Hampshire
Marlow also has an Official Town Website where you can find forms and documents,
information about town departments, board minutes and more at http://marlownh.gov
November 4, 2015
NOTICE TO RESIDENTS
SAND POND CULVERT REPLACEMENT PROJECT
Please note that construction will begin this week. The new culvert will be installed the week of 16 November and the road should be reopened by Thanksgiving. Sand Pond will remain open throughout the construction via a temporary road bypass.
Christmas on the Pond Holiday Fair
Saturday, November 21, 9am-3pm
Christmas on the Pond is an annual holiday fair sponsored by the Women's Fellowship of Christian Service. The fair started in 2003 and has grown in size and reputation every year. We have over 30 quality crafters setting up and selling their wares in the historic buildings that make up the picturesque Marlow Village. We feature live holiday music and a wonderful luncheon of homemade soups and chowder, bread and our famous dessert buffet. There is also a silent auction featuring many handmade items. Come and see why so many have made this fair an annual holiday tradition.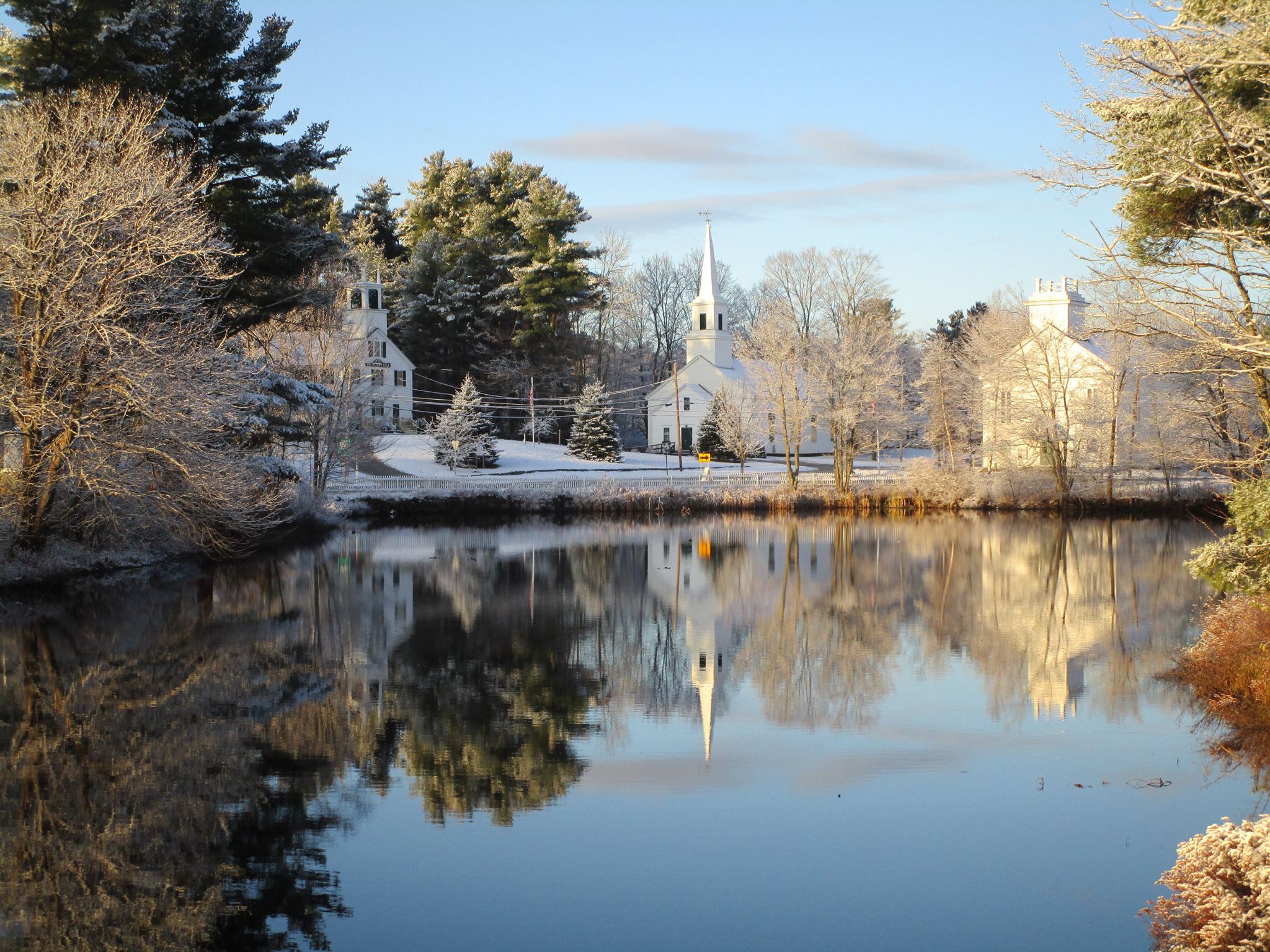 2015 Marlow Historical Society T-Shirts and Hoodies
These fundraising items will be for sale during the Christmas on the Pond craft fair on Saturday, November 21 from 9-3, and they are already available if anyone wants to order now. The shirts are $20.00; the hoodies are $30.00. Postage is additional. To place an order, contact Maria Baril by email or at 603-446-2292.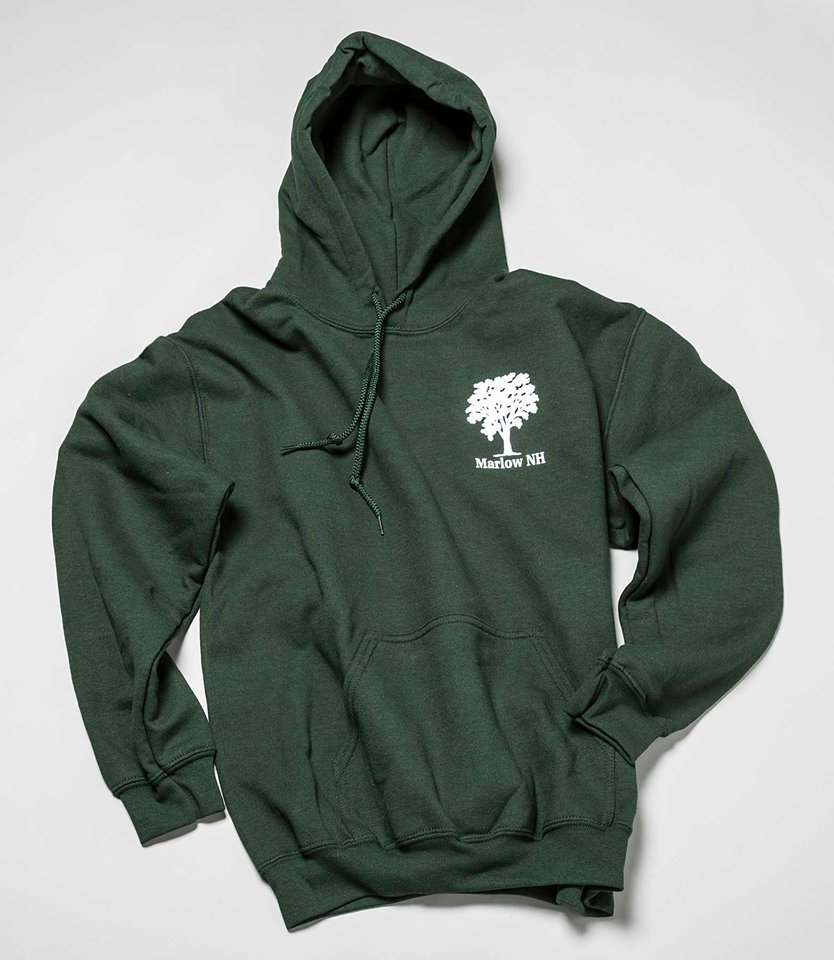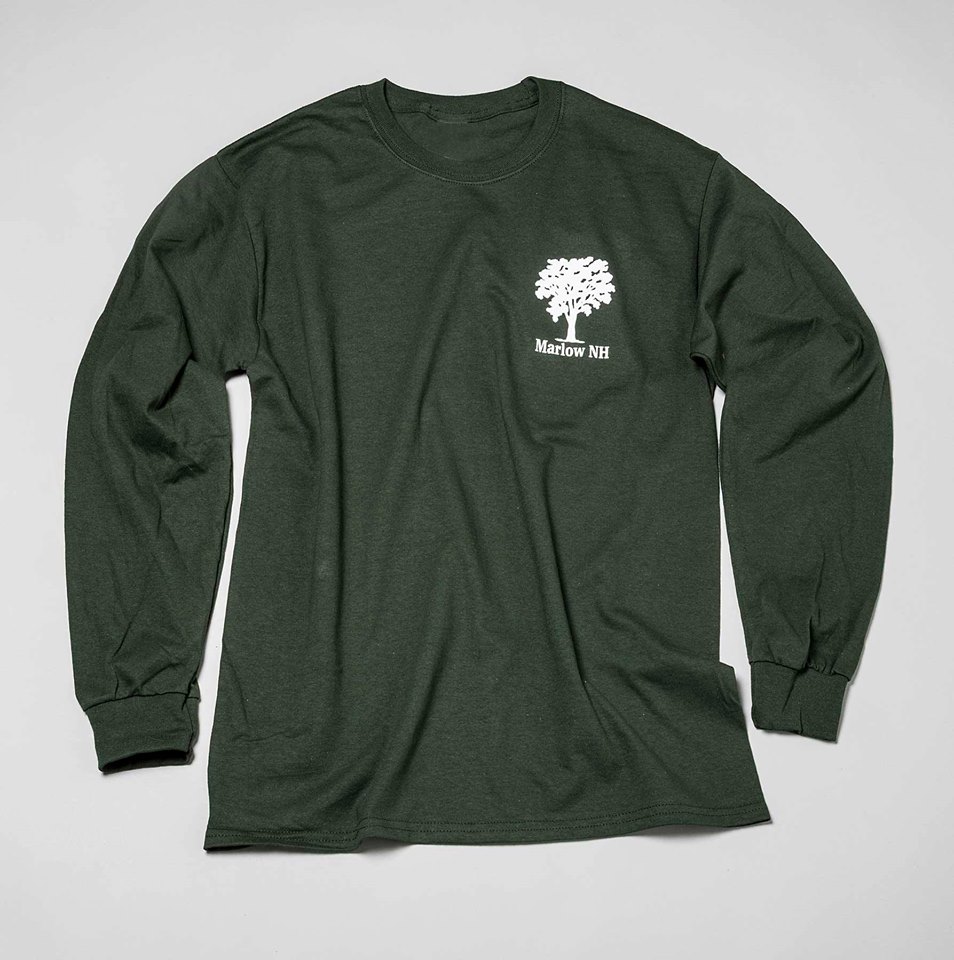 9/14/15
The trustees of the Marlow Children's Enrichment Trust are able to offer funds to help bring an activity or a program to Marlow children this year.
Who can apply for funds? Teachers of the Marlow School District, and individuals and groups associated with Marlow whose purpose for these funds is for enriching Marlow children.
Click here to see a larger version of the letter from the trust...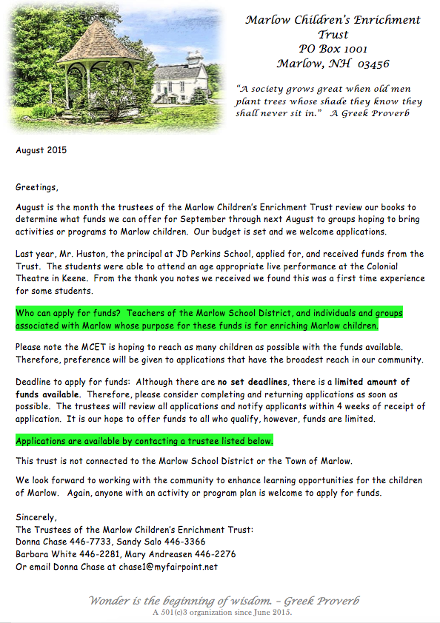 Fall 2015 Marlow Historical Society Newsletter Has Been Posted
Read about a time when Marlow had 8 school districts, each with its own one room school house, learn about a Marlow connection to Quebec, read a mystery letter written on birch bark in 1926, and see before and after photos of the ongoing restorations inside Murray Hall, new home of the Historical Society.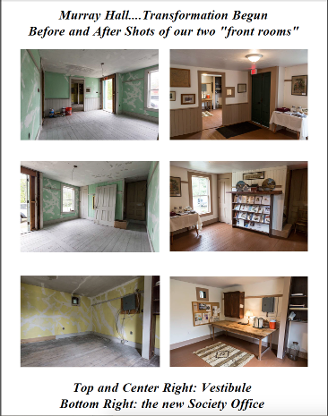 9/2/15

VOLUNTEERS NEEDED
CEMETERY TRUSTEES AND TRUSTEE OF THE TRUST FUND
The Town of Marlow has three vacancies for Cemetery Trustees and one for the Trustees of Trust Funds.
Cemetery Trustees are responsible for the care and maintenance of the Town's three cemeteries. Cemetery Trustees establish bylaws, prepare a budget every year, prepare the deeds or right to inter and oversee the maintenance of the cemeteries.
Trustees of Trust Funds are the custodian of the Town's perpetual care funds, charitable trusts, and capital reserve/expendable trust funds. Trustees make decisions on how these funds are to be invested based on the investment policy adopted by the Trustees.
Currently the Town uses a professional brokerage company.
Please contact the Town Office if you are interested in volunteering for one of these positions at 446 2245 or marlowtownoffice@myfairpoint.net.
Posted: Monday, August 17, 2015 12:00 pm
By Meghan Foley Sentinel Staff
MARLOW - Local lore has it that sometime around the 1840s an elephant and her trainer came to town. The elephant's name was Lady Betsey, and she came all the way from Calcutta, India. But where Lady Betsey went after her rumored visit to Marlow remains a mystery including whether she left the town at all...
read more...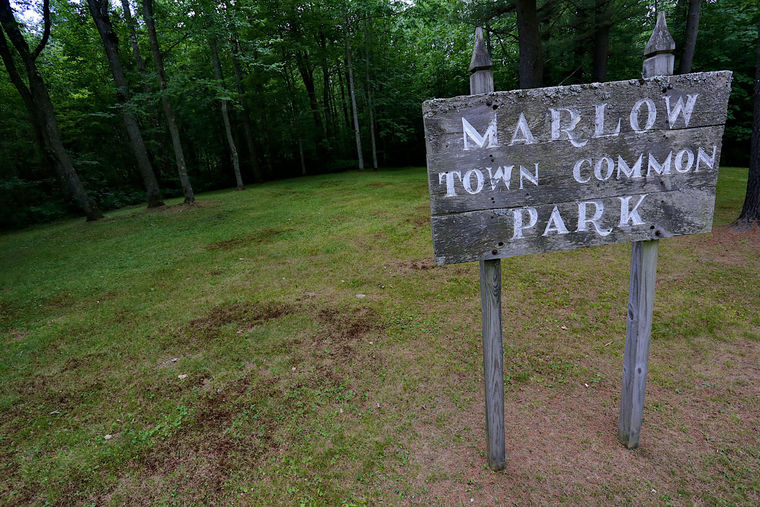 Bill Gnade / Sentinel Staff
Historical Society Note Cards for Sale
to Support Murray Hall Restoration

Marlow photographer, Ed Thomas, has designed some new note cards using old photos from the Marlow Historical Society archives. Images include Old Home Day scenes, the Marlow Academy, Marlow Inn, the Farley Bridge, and Main Street scenes. They are 7" x 5". The price is $3.00, or 5 for $12.50. Of course, all profits go to the Murray Hall project.
Please contact Maria Baril at 446-2292 to place an order. Thanks!
Click here to see more images...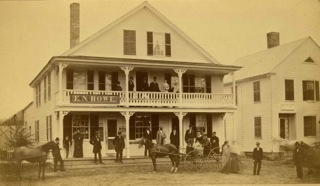 The Keene Sentinel interviewed Marlow Community Alliance board members recently about their ongoing efforts to bring a store and gas station back to Marlow. You can read
the complete article here....
Marlow community group aims to build gas station, general store

By KAITLIN MULHERE Sentinel Staff
| Posted: Tuesday, August 26, 2014 12:00 pm

MARLOW - If you run out of gas on Route 10 in this small town, you'd better hope you find a friendly neighbor's door to knock on.

And don't worry, you wouldn't be the first one.

Since a gas station in town closed three years ago, Marlow residents and people passing through have no choice but to drive 16 miles in one direction to fill up. Likewise, the closest store to get a last-minute gallon of milk is about 15 minutes away.

But members of a new community group hope to change that within the next two years....read more

This town, a largely undisturbed agricultural community on the
northern border of Cheshire County, is the prototype of a Yankee rural village.It was granted in 1753 under the name Addison, in honor of Joseph Addison, British essayist and poet, and Secretary of State for England, who signed the appointment papers making John Wentworth Lieutenant Governor of New Hampshire under the jurisdiction of Massachusetts in 1717.

Although there are persistent rumors that Marlow is named for the English poet, Christopher Marlowe, it seems more likely that, like many New England towns, Marlow is named after a place and the name "Marlow" recalls Marlowe, England. Perhaps some of our early settlers came from that region.

A New Hampshire source supports this view: New Hampshire: A History, Resources, Attractions, and Its People volume 1 by Hobart Pillsbury. He wrote, "It was re-granted in 1761 to William Noyes and others and named Marlow after an English town" (Pillsbury, p 234). Genealogical research on the origins of Marlow's settlers might shed light on the issue.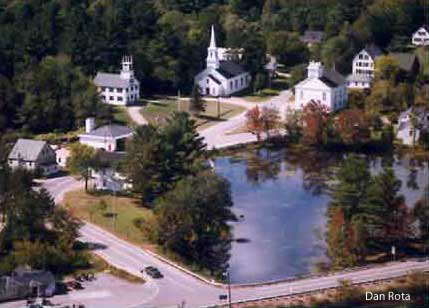 The picturesque village center, with its white church, Odd Fellows Hall, Town Hall and lily pond is one of the region's most photographed scenes and often the subject of an artist's brush. Marlow is the site of many marks of glacial action, and minerals are still found here. A woodworking industry once used the water power of the Ashuelot River to produce tools, furniture and wooden buckets from lumber cut nearby.