Welcome to the Community Website for Marlow, New Hampshire
Odd Fellows Third Sunday Breakfast Buffet
Saturday, December 16
8:00 - 11:00am
5 Church Street

Only $7 for adults and $4 for kids

Scrambled Eggs * French Toast * Pancakes * Real Home Fries * Bacon
Sausage * Baked Beans * Biscuits & Gravy * Corned Beef Hash
Fruit * Juice * Coffee (decaf & regular)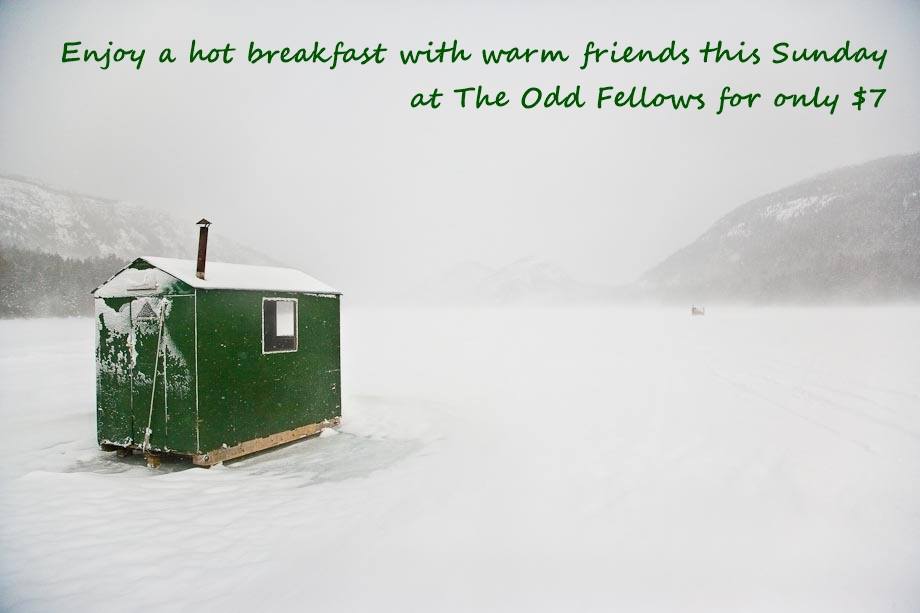 Are you looking for Marlow items for Christmas gifts?
Consider items from the Marlow Historical Society
All proceeds to support the activities of the Society
and the upkeep of historic buildings.
Long sleeve t-shirts
Sizes available:
Gray - 3 M, 3 XL
Green - 3 M, 1 XL, 4 L
Baseball hats
Maroon, green and blue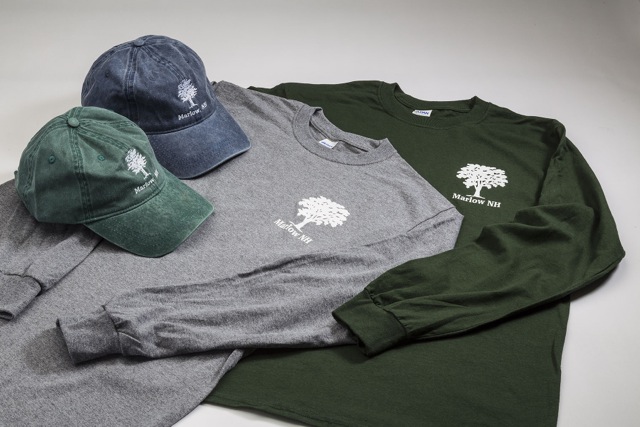 Marlow By Heart: Poetry of a Small New Hampshire Town
The Historical Society has compiled a book of Marlow poetry through the decades - from the 18th century to the present - matched with historical images and beautiful pictures by local photographers.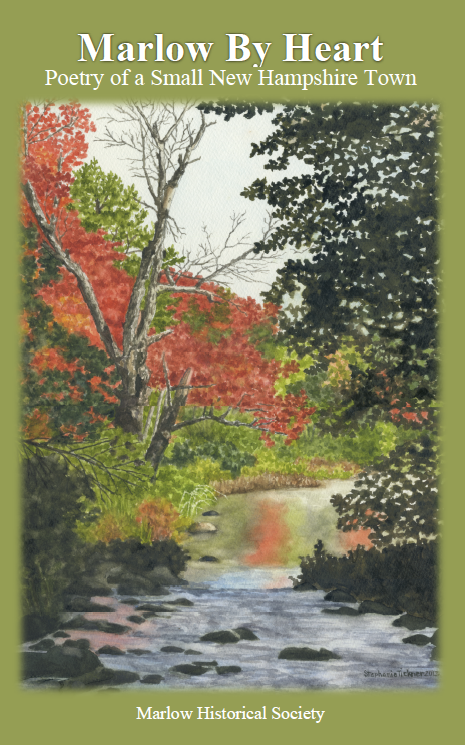 Please contact Maria Baril at mhsnewhampshire@gmail.com for orders.
Aaron's Specialty Fall/Winter Hours

Please note our hours have changed for Fall and Winter
Thursday 9am - 6pm
Friday 9am - 6pm
Saturday 9am - 6pm
Sunday 9am - 6pm
Phone Number: 603-446-3933
We are now offering a special discount on quarts of ice cream TO GO from now until our last day of the season on Sunday, December 16th.
All quarts are NOW $5.00, so stop by and get yours today!
We appreciate your business!
Home of Aaron's Hot Pepper Jelly
Ice Cream Shop/Specialty Shop
604 NH Route 10, Marlow, New Hampshire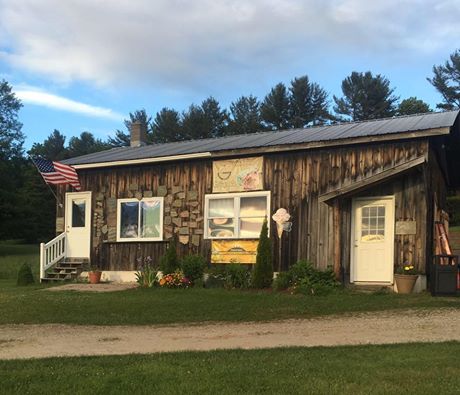 The Keene Sentinel picked up the story about the history book the 3/4 grade students in Marlow have created.Check it out!
Hometown diva: Marlow students create book about
opera singer native to town
As part of a local history project, the students in grades 3/4 at the Perkins Academy of Marlow wrote and illustrated a book about the life of the world-famous opera singer, Calista Huntley Piccioli (also known as Maria Calisto), who was born in 1841 in Marlow, NH. The class worked together to write the text, create the illustrations, and learn about the past.

The book is available for $15 by contacting Leah Giles at lgiles@sau29.org. All proceeds from the book sales will go directly to supporting more student-centered local history projects like this one.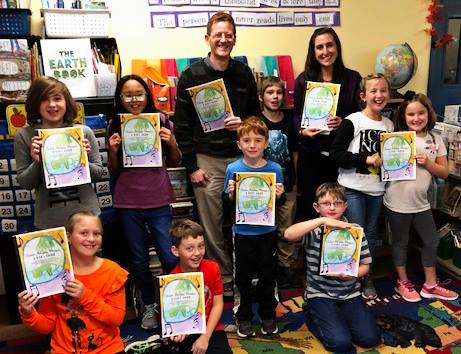 Marlow Historical Society Fall 2018 Newsletter
This month the Society features articles on the "Founders", those pioneering men and women who banded together to begin the ongoing journey to uncover and promote Marlow's wonderful history. Contributed by a collection of writers, we hope you will enjoy this look at those whose legacy we still honor today! Click here to read more...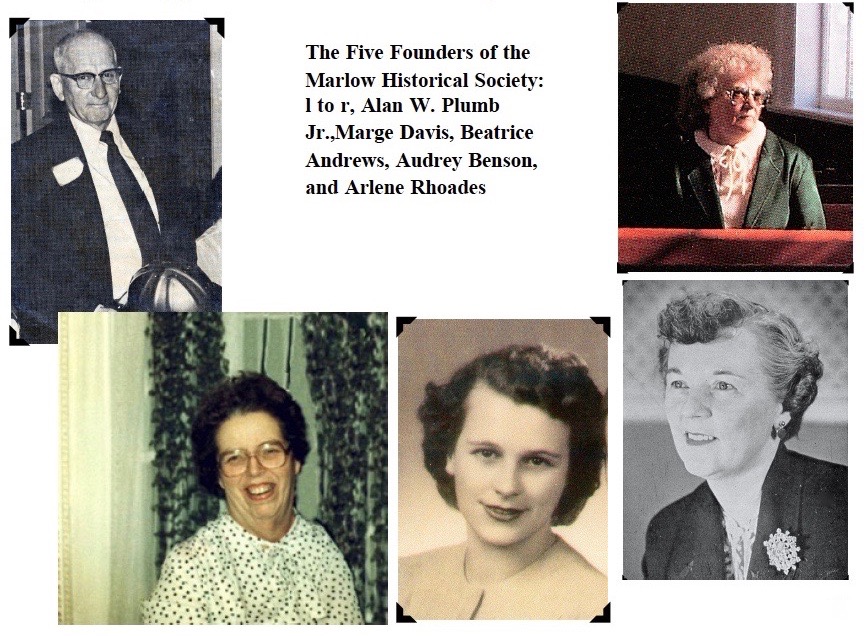 This town, a largely undisturbed agricultural community on the northern border of Cheshire County, is the prototype of a Yankee rural village.It was granted in 1753 under the name Addison, in honor of Joseph Addison, British essayist and poet, and Secretary of State for England, who signed the appointment papers making John Wentworth Lieutenant Governor of New Hampshire under the jurisdiction of Massachusetts in 1717.

Although there are persistent rumors that Marlow is named for the English poet, Christopher Marlowe, it seems more likely that, like many New England towns, Marlow is named after a place and the name "Marlow" recalls Marlowe, England. Perhaps some of our early settlers came from that region.

A New Hampshire source supports this view: New Hampshire: A History, Resources, Attractions, and Its People volume 1 by Hobart Pillsbury. He wrote, "It was re-granted in 1761 to William Noyes and others and named Marlow after an English town" (Pillsbury, p 234). Genealogical research on the origins of Marlow's settlers might shed light on the issue.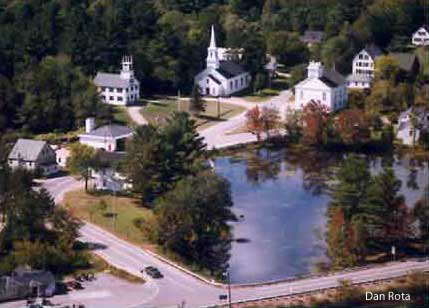 The picturesque village center, with its white church, Odd Fellows Hall, Town Hall and lily pond is one of the region's most photographed scenes and often the subject of an artist's brush. Marlow is the site of many marks of glacial action, and minerals are still found here. A woodworking industry once used the water power of the Ashuelot River to produce tools, furniture and wooden buckets from lumber cut nearby.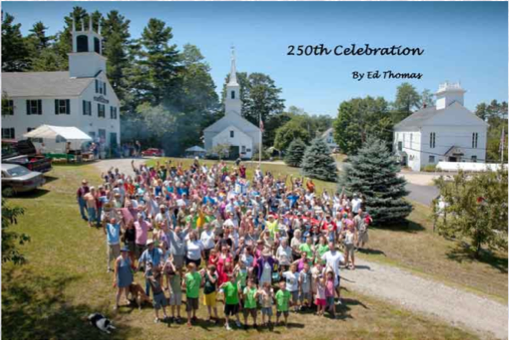 The Marlow Town Library at Jones Hall Presents
Free Movie Night
Join us on the 1st Friday of each month at 7:30 pm for some family friendly fun at the Jones Hall Theater 12 Church Street, Marlow, NH
Click the "Free Movie Night" link to see what is showing next!
Proceeds from the sale of refreshments benefit
the Jones Hall Renovation Fund.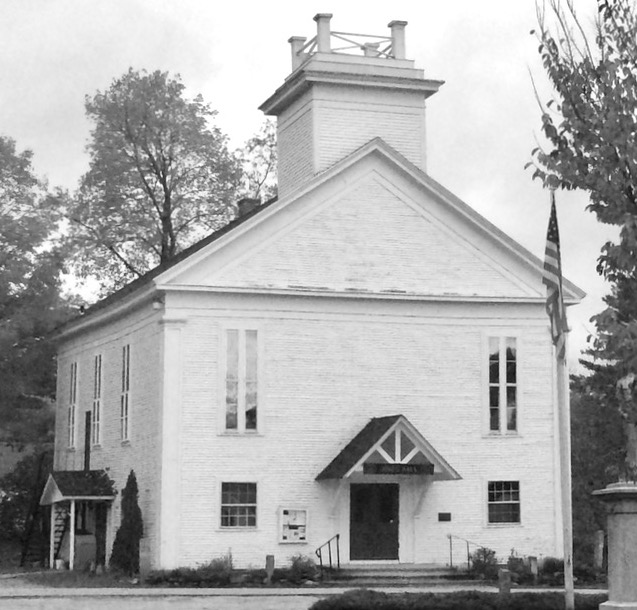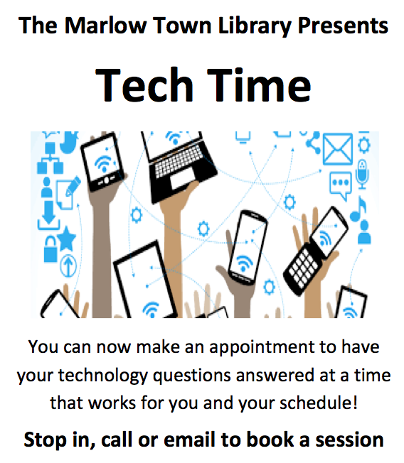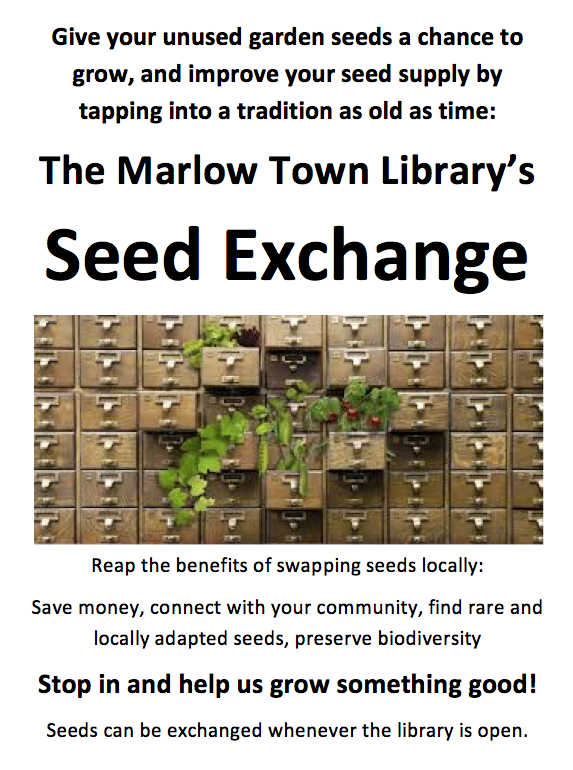 Amazon Smile will donate 0.5% of your online purchases to
Marlow Children's Enrichment Trust
when you order online with Amazon Smile
Please consider shopping at Smile.Amazon.com and help support the Marlow Children's Enrichment Trust by choosing our 501(c)(3) non-profit group to receive .5% of the proceeds of your order.

The process is simple - there is no cost to you, it's easy and fast to sign up, and it's easy to change to another non-profit to spread the funds! Thank you for your support!
Click on the yellow button below to get started